How to Stop the Fighting Between Departments
Conflict with co-workers within your own department is commonplace, and, more often than not, easily resolvable. You spend afternoons sharing domestic anecdotes, trade daily emails, attend weekly team meetings, and generally feel a sense of shared vision, commitment and responsibility. So when it's time to send it up, as they say, heat-of-the-moment anger is quickly hugged out, forgotten, and everyone invariably gets back to the business of being fam.
Conflict between individuals in different departments, however, can feel less like sibling rivalry and more like a freewheeling shootout at the O.K. Corral. Competing organizational priorities, anonymous personalities, and historic rivalries are just a few barriers that deter transparent and positive interaction between departments.
Though it's tempting to go right over your opponent's head at the faintest hint of resistance, you don't need to be a blind-copy sharpshooter to effectively mitigate your interdepartmental standoff. Holster your weapon, Tex, and try these easy tips before you go shooting off at the mouse.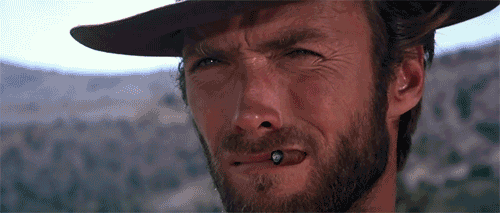 Pre-Emptive Strike
All too often the office can seem as cliquish as a high-school pep rally. At the annual Christmas party, Human Resources circles the buffet, Administrative staff commandeer the open bar, and the Marketing department anchors itself, like the popular, too-cool-for-school posse, at their dining-room
table. Add in a few miscued Frisbees and hacky sacks gifted to your lap from the IT department, and company picnics are largely the same.
In reality, these awkward company gatherings are perfect opportunities to preempt interdepartmental conflict. If you find yourself dealing with a specific person from another department on a regular basis or anticipate that you'll need their help on an upcoming project, go ahead, introduce yourself. A firm handshake and a casual téte-a-téte in these quasi-relaxed settings will help both of you approach future conflict with a spirit of friendship, compromise and camaraderie.
Be Social … Prosocial
Sometimes, it's too late for a handshake. Conflict has crash-landed in your in-box, and you're a send-button away from irreparable disaster …
According to a recent interdisciplinary study completed jointly by the faculties of Management & Organization and Economics at the University of Groningen, the success or failure of interdepartmental interaction falls on individual psychology. "Prosocial" values, the study finds, indicate a greater likelihood that an individual will demonstrate concern for the goals of other departments. They define prosocial individuals as those people with a strong sense of right versus wrong and commitment to the greater good.
Before your interdepartmental conflict reaches a fever-pitch, ask yourself these questions to see if you're being prosocial:
What solution would most benefit the company as a whole?
Where do my actions fall on a traditional moral spectrum? (This would not be a good time to pull out your Nietzsche quotes)
Mediation
If all else fails — and sometimes it does — you should invite third-party mediation. Ask an individual or group from a neutral department to design a resolution. Both sides should present their differing perspectives while agreeing to comply with whatever decision the third-party observer proposes.