How to Plan a Company Retreat
Sometimes, you can't complete your goals within the confines of your company's conference room. Time constraints and office distractions can make it impossible to properly plan a project launch, build team unity, or develop a strategic direction. When a two-hour meeting just won't cut it, your best bet is to hold a company retreat.
Company retreats eliminate the distractions of the office and can get your employees excited about a new project or team-building initiative. Here's how you can ensure that your retreat goes off without a hitch:
Define your goal
Maybe you want to develop a strategic marketing plan. Maybe you want to strengthen team unity. Or maybe you want to launch a big project. Whatever the goal of your retreat is, it needs to be clearly defined and communicated to everyone before you go. Make sure your goal is specific and can be accomplished in the allotted time.
Once you've defined your goal, break it down into specific tasks that must be completed in order to accomplish the goal. This should provide you with a structure for your retreat.  
Choose a retreat location
Some companies go to Vegas or the beach. Some go to the conference center across town. Wherever you and your budget decide to hold your company retreat, be sure to include some fun activities along with the workload.
If your retreat takes you to a vacation destination, finding fun won't be hard. Plus, it'll get your employees excited about the retreat. And just because your employees are having fun doesn't mean they aren't working. Many great ideas have formed on the golf course or over dinner.
To make sure you get the right place for your retreat, book it early. Many retreat locations are booked a year in advance.
Develop research material beforehand
Just like with any other meeting, your team needs to be prepared. Task a handful of your company's leaders to do preliminary research on your goal. Have them develop pre-retreat materials and distribute them among your retreat's participants. Along with your research, include some information about the retreat's location and extracurricular activities. This will help make your goal clear and can also get your employees excited about the retreat.
Choose a facilitator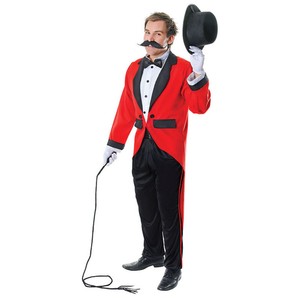 Your first inclination might be to have a leader within your company facilitate your retreat. But having a partisan voice leading the retreat could hinder your productivity. Your best bet is to hire a professional facilitator. They can provide a neutral stance during brainstorming and planning, which will encourage honest and open discussion.
If you can't afford to hire an outside facilitator, choose someone from lower management or a leader from a different department. The most important attribute a retreat facilitator must have is the ability to look at ideas objectively.
At the retreat
Due to your pre-planning, everyone should arrive at the retreat ready to tackle a specific goal. Most companies kick things off with a large meeting that lays the groundwork for the rest of the retreat. After meeting with everyone at the retreat, break into smaller groups to tackle specific tasks. Schedule the most intense work in the morning, with lighter workloads in the early afternoon.
Don't forget to include some fun activities to balance the workload. Letting your employees break earlier than a typical workday is common practice at a company retreat. It gives your employees time to enjoy the extracurricular activities at your retreat location.
After the retreat
Hopefully at the end of your retreat, you'll have accomplished your goal. Develop a summary of what was accomplished at the retreat.  Communicate the summary to your employees and leaders. Make sure everyone knows what needs to be done moving forward.