EMPLOYEE RETENTION: Keeping the Talent Happy
The long-term health of a company is tied directly to the strength and talent of its work force.  Most  know that the star employees and managers are the ones who drive the success of an organization. And after having invested time and money in the training, support, and care of its team, no company wants to see its talent leave to help the competition.
 Economists predict that hiring and job creation will continually increase as the economy shows signs of improving, giving workers more options to leave for greener pastures.  A recent joint survey by CareerJournal.com and the Society for Human Resource Management showed that most HR professionals fully expect employee turnover to increase significantly when hiring resumes.
 "We're surprised by the percentage of executive employees who say they plan to jump ship once hiring rebounds," says Tony Lee, editor in chief of CareerJournal.com. "And with 56 percent of HR professionals agreeing that turnover will rise, we're interested to see what types of retention efforts those companies launch to keep their best employees on board."
 Now is the time to look at the employee retention programs in place to see if they can be improved.   By focusing on providing your employees with these five things, you will avoid the reasons for them to look elsewhere.
1. Opport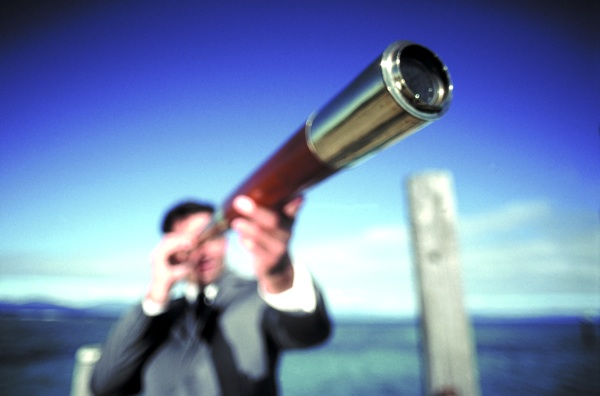 unity – "I just didn't feel there was a future for me there."
The best employees need to know that the opportunity is there for them to advance and grow within the company.  Continued education programs, executive-level training, leadership positions in new project groups, and filling job openings with internal candidates are all tremendous ways to show employees that their future is bright within the organization.
2. Incentives – 
"I had to do what was best for my family."
 The chance to make more money is one of the most common reasons a talented employee will leave.  Offering bonuses or incentive programs that are directly tied to the success of the company will give talented workers the motivation to stay and share in the financial rewards of their hard work.  Competitive salary, benefits, and retirement options are also extremely important to all employees and should be a requisite starting point for any company serious about employee retention.
3. Challenges – "I needed something new."
 Star employees are stars for a reason. They are usually intelligent, creative, inquisitive, and they don't mind a good challenge. In fact, they demand and thrive on it. Giving them projects and opportunities outside of their usual routine will allow them to expand their horizons and show their versatility.
4. Recognition – "I didn't feel appreciated there."
 Employees need to know they are more than just numbers on a balance sheet.  They need to know that their hard work and efforts are acknowledged and appreciated by management.  Celebrate and recognize success. Upper management should take the time to regularly express their gratitude at the great job their work force is doing. No employee should feel like management doesn't even know he or she exists.
5. Good Environment – "I dreaded going into the office every day."
 No matter the job or salary, if the office is an uncomfortable work environment then employees with options will update their resumes and look elsewhere.  Smart companies realize that office friendships, traditions, and celebrations are great ways to keep team camaraderie high. And every employee should know what the expectations and responsibilities are for their position. Confusion, unclear goals, and constantly shifting directives contribute to a poisonous environment that talent will seek to escape from.
 A good employee retention program will not only help morale but the bottom line as well. By focusing on providing your star workers with reasons to remain, you will ensure the long-term health of your company.